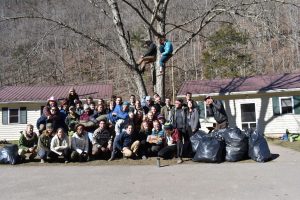 Welcome to SUOC.
Since 1935, the Syracuse University Outing Club has been getting Syracuse and SUNY-ESF students out into the wilderness to explore the great outdoors. From rock climbing to caving to backpacking to biking to paddling and more, SUOC provides one of the most active and comprehensive outdoor programs of any University-run outing club. Membership is just $15 a year, trips are free, and there's no experience required.
What are you doing this weekend?
Want to Join the Club? click here.
Join our Facebook group!
Read about some of our recent adventures here.
Our meetings are currently in the Life Sciences Building Auditorium, every Tuesday at 7:30 PM. We hope to see you there!
Trips are posted every Tuesday for the following weekend, with trip signups closing 24 hours after they're first posted. If it's after 24 hours, contact the leader directly – do not just fill out the form!