April 10th, 2019/ 9:45pm/by Megan Gorss
I had the good fortune of chatting with the lovely Mikaella about her time in SUOC, during which she dutifully served as our Secretary, helped run countless events, and showed some folks the beauty of the mountains.
---
Can I get some quick stats from you?  Like your name, pronouns, class year, major, anything else you'd like to introduce yourself?
Mikaella: she/her, I'm a senior at SU and I study Psych and Neuroscience.  I'm graduating in May, sadly. But I'll be here for another year.
Oh, that's cool — I'm excited to hear that.
Mikaella: I'm helping with research here.  It is kinda nice because I don't know if I was ready to leave.  At first I was upset about it, but then I was like, "I'm staying in Syracuse no matter what so I might as well just be happy about it."
Exactly.  How and when did you originally get involved in SUOC?
Mikaella: I went to a few meetings in freshman year and was really overwhelmed.  I ended up not going back. My Sophomore year I was like, "Ok I'm gonna join this time," and I did.  I just went for it. Then I went on a few rock climbing trips and that's where I met a ton of people.  And then I stayed.
So was rock climbing the first trip that you went on?
Mikaella: I went on a backpacking trip first and I went on a few paddling trips the first year.  That kind of introduced me to SUOC and then I went on some rock climbing trips my sophomore year.  It took me a year and a half to build up the courage to go on a rock climbing trip, and I loved it, I wish I'd gone sooner.
---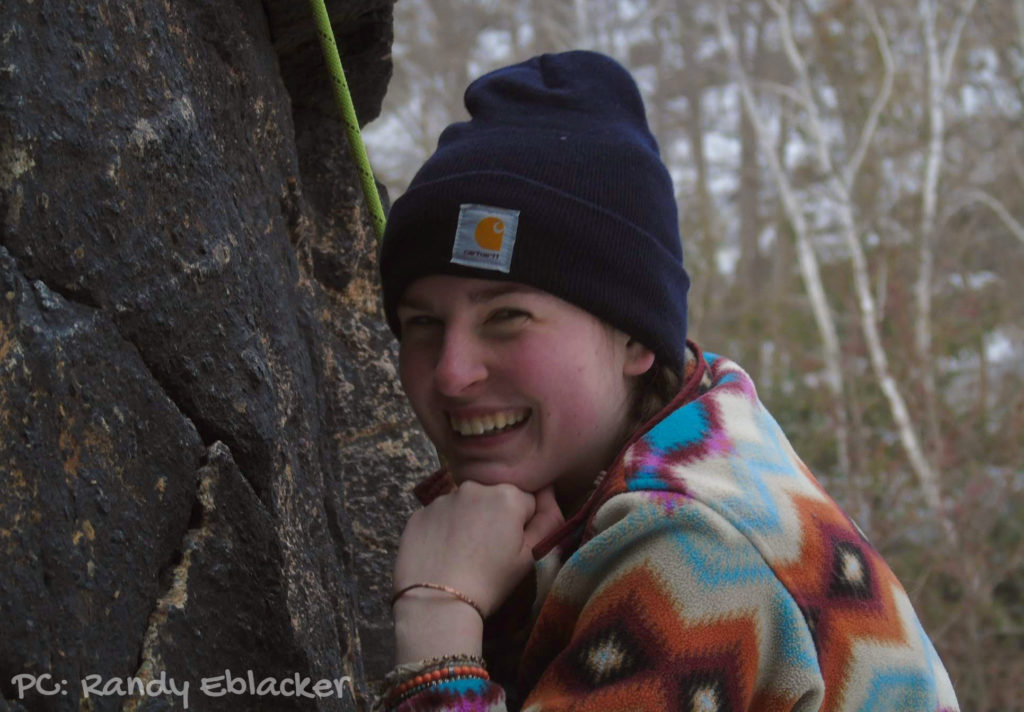 ---
What has been your favorite or most memorable memory from your time in SUOC?
Mikaella: I think I'm just gonna go with West Virginia because I feel like you meet so many people there, you know?  And I feel like I've made a lot of friendships there, specifically.
And you went to West Virginia twice, right?  Which one was your favorite? Why?
Mikaella: This one.  I think it was my favorite because…I don't know.  First of all, the weather was better and I really liked that.  I knew more people going into it this time and I feel like it was a really good group of people that I was surrounded by especially.  I definitely made a lot of friends this year.
What were your least favorite and most favorite parts of being Secretary?
Mikaella: I don't know, I guess my least favorite part…you know, sometimes you're just tired and you don't wanna go to the meeting.  Sometimes it was nice even though I didn't wanna go to the meeting initially, it was nice to have to go to the meeting. Once I was there it was fine.  It was just leaving my house in the winter that was hard. I think my favorite part was getting to be more involved and getting to feel like I was doing something and helping out.  Overall I loved the experience.
So switching from fun stuff to maybe not fun stuff, have you ever struggled with anything in the club?
Mikaella: Joining was really hard because I am a pretty shy person, it's very hard for me to meet people.  So I think that I wish that I had just handled that a little differently and been a little more aggressive about it?  Like I wish I had thrown myself into it initially a little more and come to meetings, shown up to aftermeetings, met people more when I first joined. I joined without knowing anybody.  Especially since most people in SUOC go to ESF, I really didn't know anybody.  My freshmen year I was hesitant and then my sophomore year I was kinda like, "Ok well…[shrugs] gotta do it."
---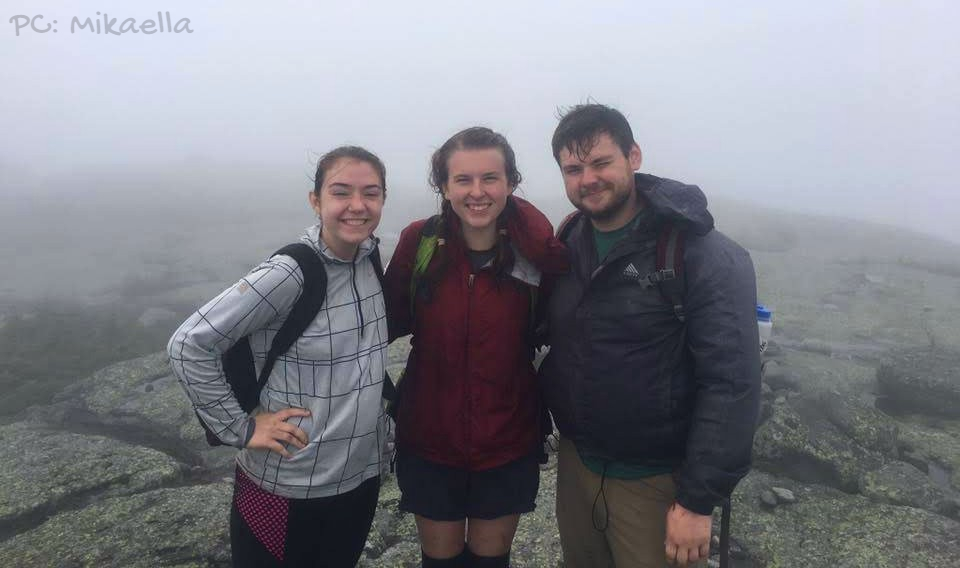 ---
Have you learned anything while you were in SUOC? Like about yourself, about recreation, about the outdoors, anything.
Mikaella: I think it's definitely deepened my love for being outside.  I grew up, you know, doing a lot of outdoor stuff but I never really had friends who did it, too.  It's been really great to find people who really like doing the same things as me. Now, if I want to go do something outside, I have a ton of people that I can ask to go do that fun activity with me.
Do you have any advice for people that are new to the club or are unsure about joining?  
Mikaella: I would say just go for it.  It is really intimidating, no matter what anyone says, it is.  Everyone in SUOC is so nice though, and everyone is very welcoming and wants to meet new people so you should just- you should just join. Also, trying new activities is really intimidating but, you know, beginner trips ARE beginner trips.  You can go on them without ever having done that before. I would say that everyone is really encouraging with stepping out of your comfort zone.  Even when I wasn't good at it…for example, caving. Just terrible. Terrible. Just did not have fun. And they were all so nice — specifically Tim — so nice about it.  
---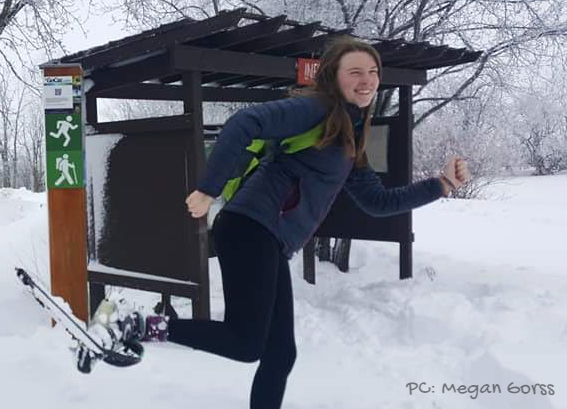 ---
Thank you, Mikaella, for an excellent interview.  Congrats on graduating! Best of luck with your research, we look forward to seeing you around next semester.